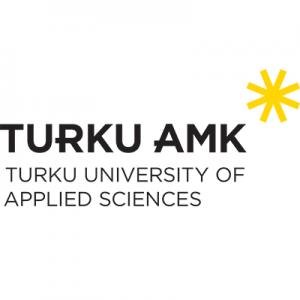 Turku University of Applied Sciences
An inspiring community of 10,000 members – an innovative and multidisciplinary higher education institution, which creates international competitiveness and well-being for Southwest Finland. Our graduates are practice-oriented professionals with top competencies.

Studies at TUAS are working life oriented, combining theoretical studies with professional skills. At the core of our teaching is Innovation Pedagogy, a new approach to learning developed at TUAS. Innovation Pedagogy emphasizes the viewpoints of RDI and working life, making our graduates independently minded professionals with excellent international and communication skills.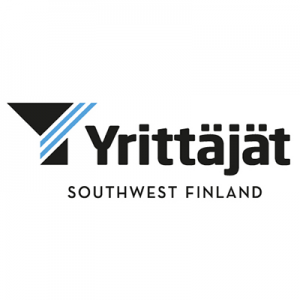 Federation of Finnish Enterprises, Southwest Finland
The Federation of Finnish Enterprises (Varsinais-Suomen Yrittäjät) is an interest and service organisation for small and medium sized enterprises and their owners. As Finland's biggest business federation, representing 115 000 enterprises nationally and 8 200 in Southwest Finland, we work every day to support free entrepreneurship and an entrepreneur-positive society. Our task is to improve the position of entrepreneurs and the requirements for entrepreneurship, and to make Finland an entrepreneurial society. The most important reasons to belong to the entrepreneur organisation as a member are lobbying and counselling services as well as a desire to be a part of the entrepreneur community and meet with other entrepreneurs.

In the RADICAL project, the Federation of Finnish Enterprises in Southwest Finland will provide expertise to embedding entrepreneurship competences to the engineering education.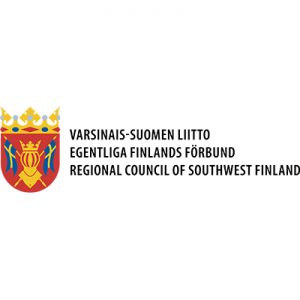 The Regional Council of Southwest Finland
The Regional Council of Southwest Finland (Varsinais-Suomen liitto) is one of Finland's 18 regional councils. Regional Councils operate as regional development authorities and as planning and lobbying organizations. The Regional Council is also responsible for international regional co-operation. Decisions are made by the Assembly and the Managing Board. Regional council has also legal responsibilities related to the anticipation of educational needs on regional level. Council's role in the RADICAL is to provide knowledge and impact from the viewpoint of the region.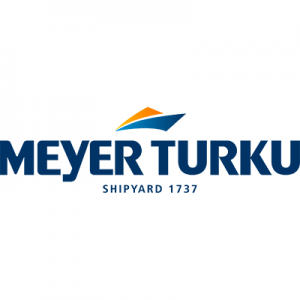 MEYER TURKU Ltd.
MEYER TURKU Ltd. is a well-known and reliable partner for designing and building innovative, tailor-made cruise vessels and ferries according to the customer's needs. The ships built in Turku shipyard are known to be the safest, most environmentally friendly, comfortable, reliable and energy efficient in the industry.

The following cruise ship innovations among the many smaller ones have their origins in Turku: the first purpose built-cruise ship; the first cruise ship with all outside cabins; the first diesel-electric cruise ship; the first pod-propulsion cruise ship; and first cruise ships with indoor atrium promenade. And similarly we have also a long track record in building many kinds of specialized and demanding cruise and ropax ferries such as the first gas turbine-powered large fast ferries; the first diesel-electric modern passenger ferries; the biggest fast aluminium catamaran ferry; the first cruise ferries with ship-long eight meter-wide atrium promenade; the biggest cruise ferries in the world with exceptional comfort class 1; the first ferries built according to probabilistic damage stability; the first big LNG-powered cruise ferries; and several fast- going large monohull RoPax vessels with exceptional speed/power performance for low fuel consumption and energy efficiency.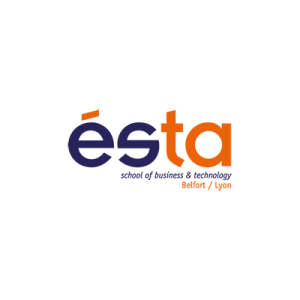 ESTA Belfort
ESTA Belfort has been created in 1986 by local industrialists looking for Sales Engineers able to sell their technically complex products and services. Therefore the curriculum has been built around four axes: 1) diversified technical knowledge, 2) practical sales and marketing competences, 3) management and language skills and 4) personal skills, always used today. The academic studies are completed by five thematic placements, of which one international is mandatory. So, the pedagogic model of ESTA is characterized by a daily mix of technical and sales/marketing/management lectures, and by an annual switch between studies and industrial placements.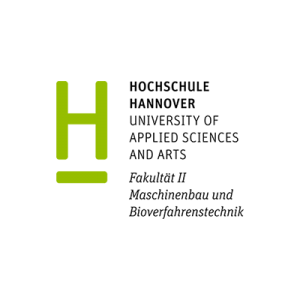 Hannover University of Applied Sciences
UAS Hannover stands out due to short length of study and an intensive practice orientation. Work placements have been included in the studies in 1990 to ensure the students could gain first-hand experience on the job and have a chance to establish contacts with companies. A special feature are dual courses which combines on-the-job training & university study.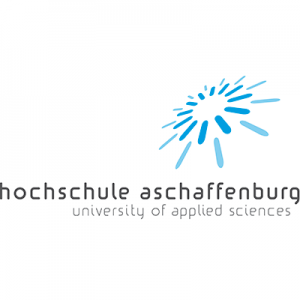 Aschaffenburg University of Applied Sciences
UAS Aschaffenburg was founded in 1995. There are two faculties: Business & law and engineering. There are 3,500 students visiting Aschaffenburg. The education in Technical Sales Engineering is based on three competences of engineering, economics and communication and it is provided in German and English. In the fifth term, students will go abroad in a non-German speaking country for either internship or for studying at another university.