RADICAL discussion at Washington D.C.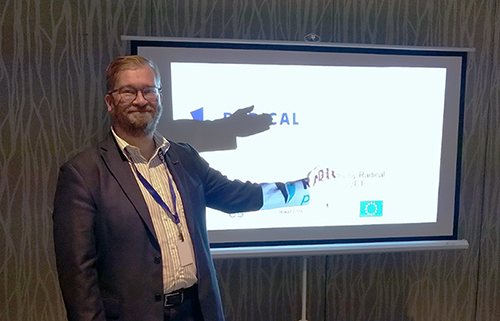 Presenter Timo Holopainen posing with the presentation
The 10th International Conference on Applied Human Factors and Ergonomics (AHFE 2019) was held at Washington Hilton in Washington D.C. on July 25-29 2019 to provide an international forum for the dissemination and exchange of scientific information on theoretical, generic, and applied areas of human factors and ergonomics. The conference utilized six modes of communication: keynote presentations, parallel sessions, demonstration and poster sessions, tutorials, exhibitions, and meetings of special interest groups.
In the AHFE conference, a broad range of research and applied topics were covered during the conference. All submitted abstracts were peer-reviewed by three independent referees from the international program boards. Papers in the theoretical category dealt with models, concepts, and structures; papers in the generic category presented research results of broad applicability; and papers in the applied category showed how the demands of particular application areas shape the way generic research is translated into practical innovation. During AHFE2019, Radical project team presented two presentations which were based on written articles.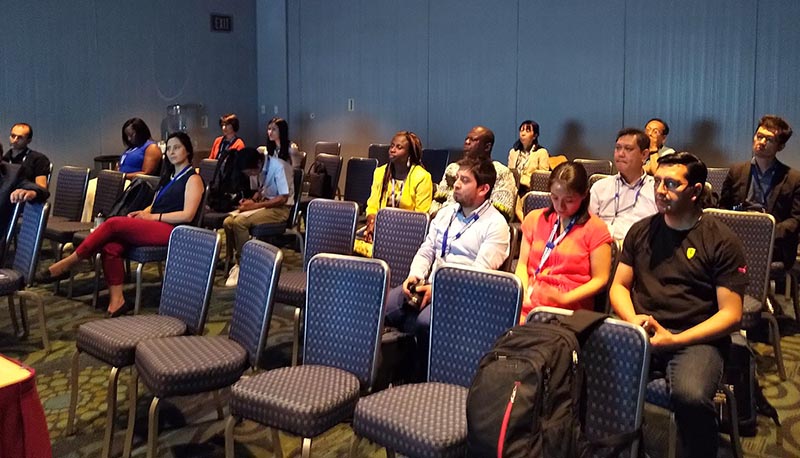 Conference attendance during session ENGINE Model – Changing Higher Education with Industry Cooperation
On July 26th morning session, presentation ENGINE Model – Changing Higher Education with Industry Cooperation introduced project background, ENGINE model and its application process. During and especially after the presentation, the longest discussion among the audience of 20, was generated related to the industry cooperation and how to find good cooperation partners.
On July 26th afternoon, presentation Enhanced Higher Education – Industry Cooperation improving Work Capabilities of Sales Engineering Graduates introduced the added value of academic-industrial cooperation for education, academic-Industry Cooperation for Education via case Studies from Germany and France and the need for Higher-Education-Industry cooperation in Finland. Close to 30 participants shared lively discussion when comparisons of the case countries and ENGINE-model in Finland was done to Canada, Philippines and USA.