ENGINE students' and companies' date was a success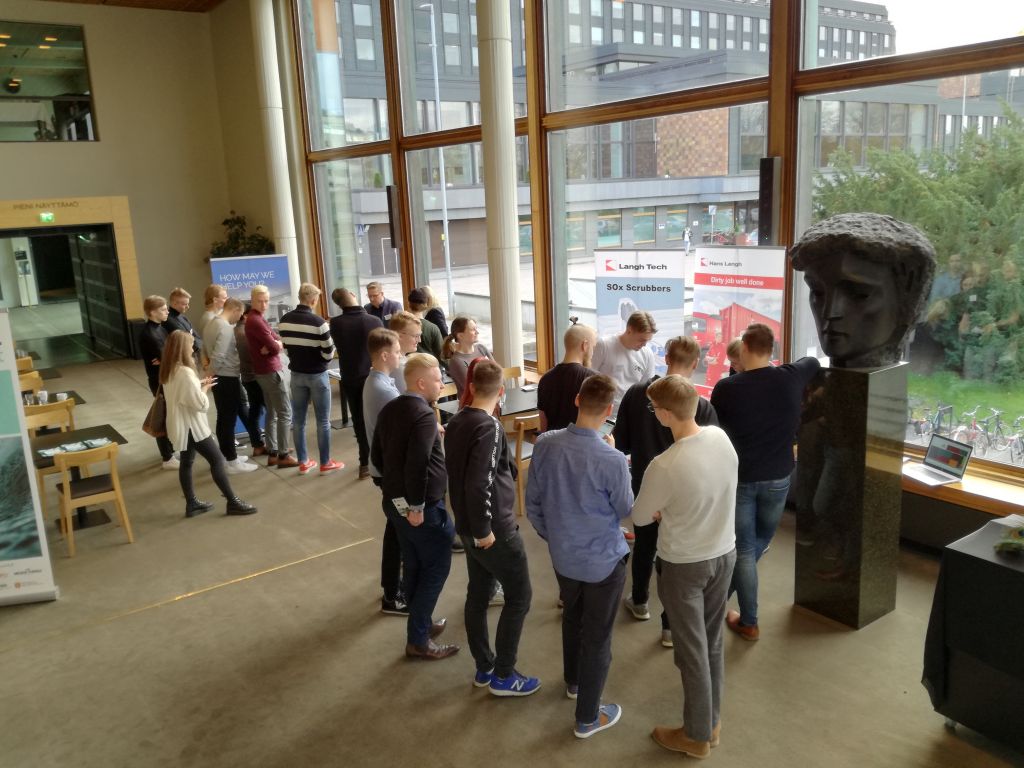 There was no sign of stage fright when first-year Industrial Management and Engineering students met in Meet Your Future event in Turku City Theatre. The event was organized by RADICAL project, aiming to bring together encourage students to apply for the new model.
The atmosphere turned intense as the ENGINE companies stepped on the small stage to introduce their functions and tell what kind of students and competencies the company was looking for.
Many company representatives emphasized suitability rather than qualifications, as the first-year student does not have to be a skilled worker. Instead, attitude and desire to learn are what counts when recruiting for a student. This is what ENGINE model is all about: the student matures during the studies, becoming a qualified engineer with industry experience and business knowledge.
At the end of the event, the students had a chance to talk to the companies' representatives. Those students who were looking to apply for the model were offered a great opportunity to look for the most suitable company. The interest was mutual, and a couple of hours didn't seem to satisfy the students' desire for knowledge.